For the implementation of educational programs and the development of academic mobility of students and teachers, ATU concluded over 34 memorandums and contracts with foreign universities in the areas of preparation of the department, which allows foreign teachers to be involved in teaching. In May 2017, Professor Werner Pleshberger conducted lecture classes for students of 2-3 courses in the specialty Finance and Accounting and Audit on the topic: The European Union, the fundamental fundamentals of economics in a changing world. As part of a joint educational program with the Plekhanov Russian University of Economics, courses of lectures on Psychology, Sociology and History, CES, Associate Professor Pozharskaya EL, CPS, Associate Professor Kovrigin VV, ., professor I.M. Kornilova
In 2017, the lectureres of the department are Candidate of Economic Sciences, Professor G.O. Zhanguttina, E.N. Nesipbekov, Doctor of PhD, Z.Sh. Dnimova, Senior Lecturer. traveled with lectures in the framework of academic mobility to an international scientific-practical conference Financial and credit system in the conditions of the EAEU and the EU as part of the annual Suleiman readings at the Kyrgyz Economic University. Ryskulbekova.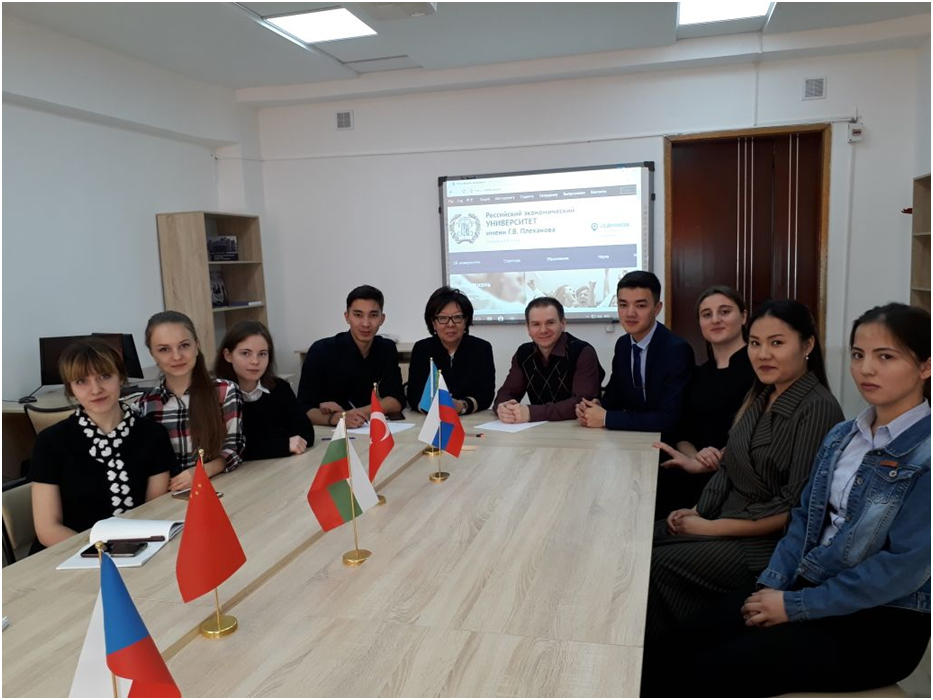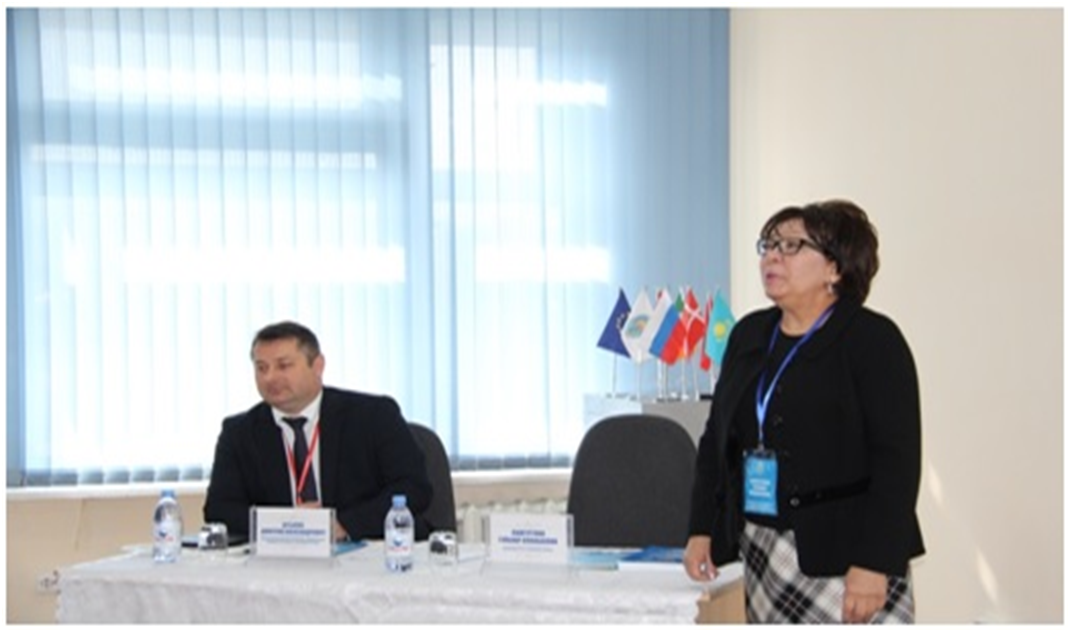 Гостевая лекция проректора по развитию РЭУ им. Г.В. Плеханова Штыхно Д.А.
Students and undergraduates of the department are also actively involved in academic mobility. In September 2016, a 4th year student of the specialty Accounting and Audit, Alғash Dina, within the framework of external academic mobility, was sent for semester education at the Mendel University of Brno (Czech Republic). In the 2016-2017 academic year, undergraduate students of the specialty 6M050900 Finance: Esten Aigerim and Sagynbekov Darkhan traveled from 17 to 26 April 2017 in St. Petersburg State University of Industrial Technology and Design in external academic mobility. For internal academic mobility, a 2nd year student of the specialty 5B050900 Finance Dina Bekkuliyeva left for a semester course at the S.Seifullin Kazakh Agrotechnical University (Astana) in the 1st semester of the 2016-2017 academic year. In the 2017-2018 academic year for foreign academic mobility of students went 5V050900 specialty "Finance": Anuarbek Saltanat, Tlevzhan Arailym, Dabyrkұl Alina spetsilno 5B050800 "Accounting and Auditing" – Askhatova Guldana, Bөrіbek Yerzhan, Әbiіd Aida, Ramazan Olzhas, Zharmedet Nurlan, Abdrazak Aruzhan, Ainabek Aida in the period from May 28 to July 08, 2018. passed summer practice in the framework of academic mobility at the Kyrgyz Economic University named after M. Ryskulbekov. From 04.06.2018-01.07.2018, a 3rd year student of the specialty "Accounting and Auditing" Seitkhazin Islam has been trained at the Central Treasury of the Ministry of Finance of the Kyrgyz Republic (Bishkek). Within the framework of academic mobility in ATU, 12 students of KEU named after Ryskulbekov of the specialty "Accounting, analysis and audit" undertook practical training at the "Accounting and Finance" department.