In 1998, in order to optimize the organizational structure of the university, increase the efficiency of management, give a new impetus to its development in the preparation of highly qualified specialists, the faculty of light industry and design was organized.
From 03.02.2021, the name of the faculty was renamed as, Faculty of Design, Technology of Textiles and Clothing.
The strategic direction of the Faculty of DTTiO is based on ensuring the stable quality of training highly qualified specialists for the light industry who meet the requirements of the modern labor market, who are able to learn continuously and increase their intellectual potential.
The goal of the Faculty of DTTiO is to train qualified specialists who meet the requirements of a competitive environment, capable of using Kazakhstan's competitive advantages in the context of globalization to integrate its scientific, technological and economic potential into the domestic and international markets.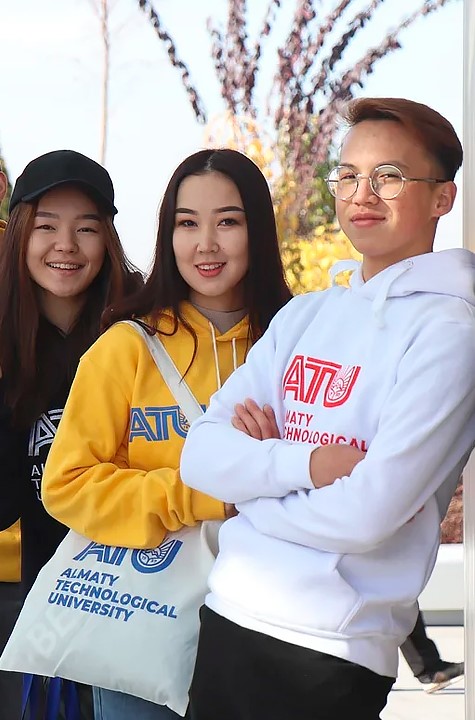 The faculty has three profiling and two general education departments:
– Technology and design of products and goods;
– Textile technology;
– Design;
– State and foreign languages
– Physical education.
All professional activities of the teaching staff of DTTiO are aimed at developing the student's skills necessary for a competent and competitive specialist who is able to professionally and efficiently solve the most complex problems and manage the situation and people, capable of continuous self-improvement.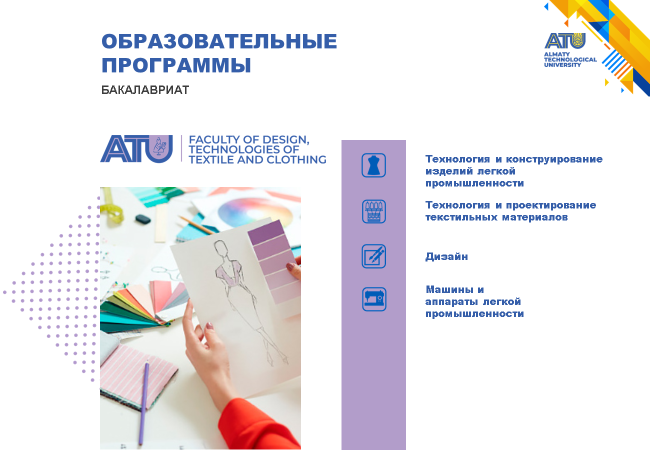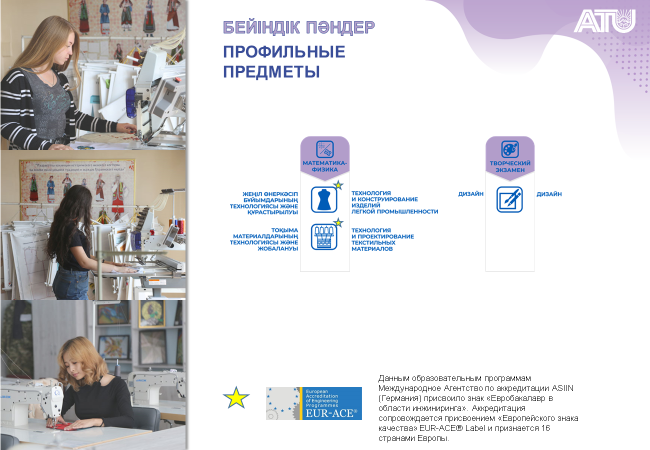 The objects of professional activity at the faculty are garments made of fabric, knitwear, textile materials, leather, fur, etc., technological processes and equipment for garment production, qualitative and quantitative examination of goods and products of the textile and light industry; service quality assessment, model sketches, drawings.
Upon completion of training, graduates receive state diplomas of the established form.
The university has a dissertation council for the defense of doctoral dissertations.