5 Key areas:
ATU UI GreenMetric World University Rankings is an annual publication of university rankings for sustainable development.
This year for the first time ATU participated in the university ranking for sustainable development. Further development, as well as a plan to combat climate change, ATU develops, institutionally for each of the 17 goals.
Almaty Technological University in 2022 plans to contribute with sustainable development, the first step was  to assess the overall situation of ATU.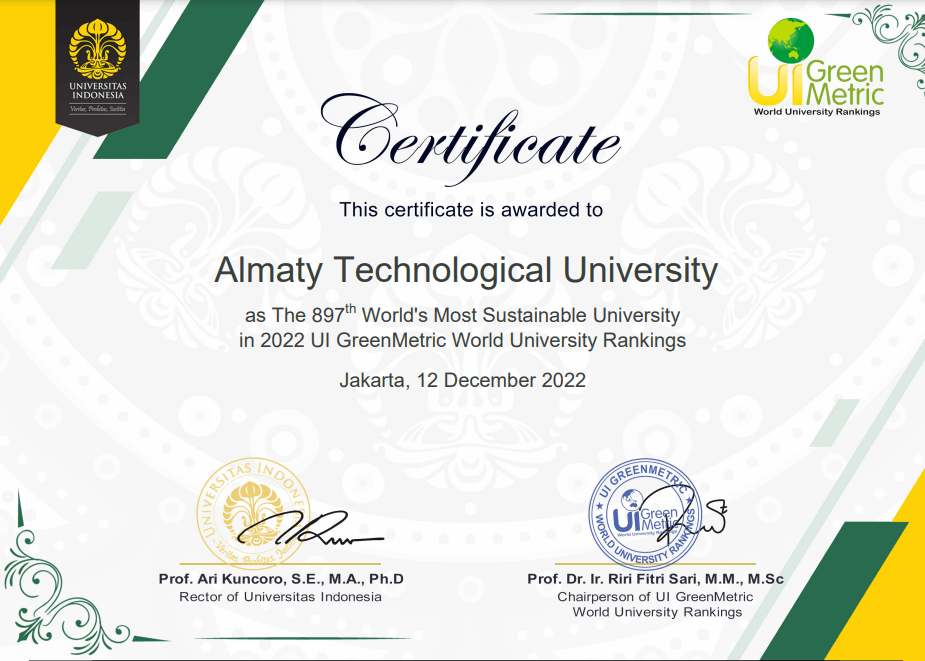 poverty eradication, gender equality, healthy living, education
rational use of terrestrial ecosystems and water resources, climate change
inclusive growth and economic transformation
safe and peaceful society, strong institutions, justice
global partnership for sustainable development, resource mobilization, technology, capacity-building, trade
The United Nations Development Program (UNDP) is the UN's global development network, in particular the SDGs, already operating in 170 countries.
JSC ATU in 2022 for the first time publishes its vision, where it wants to demonstrate its vision on the "Sustainable Development Goals", and also develops its plan to achieve a common goal with own action plan climate change.
You can see your projects for each goal here: