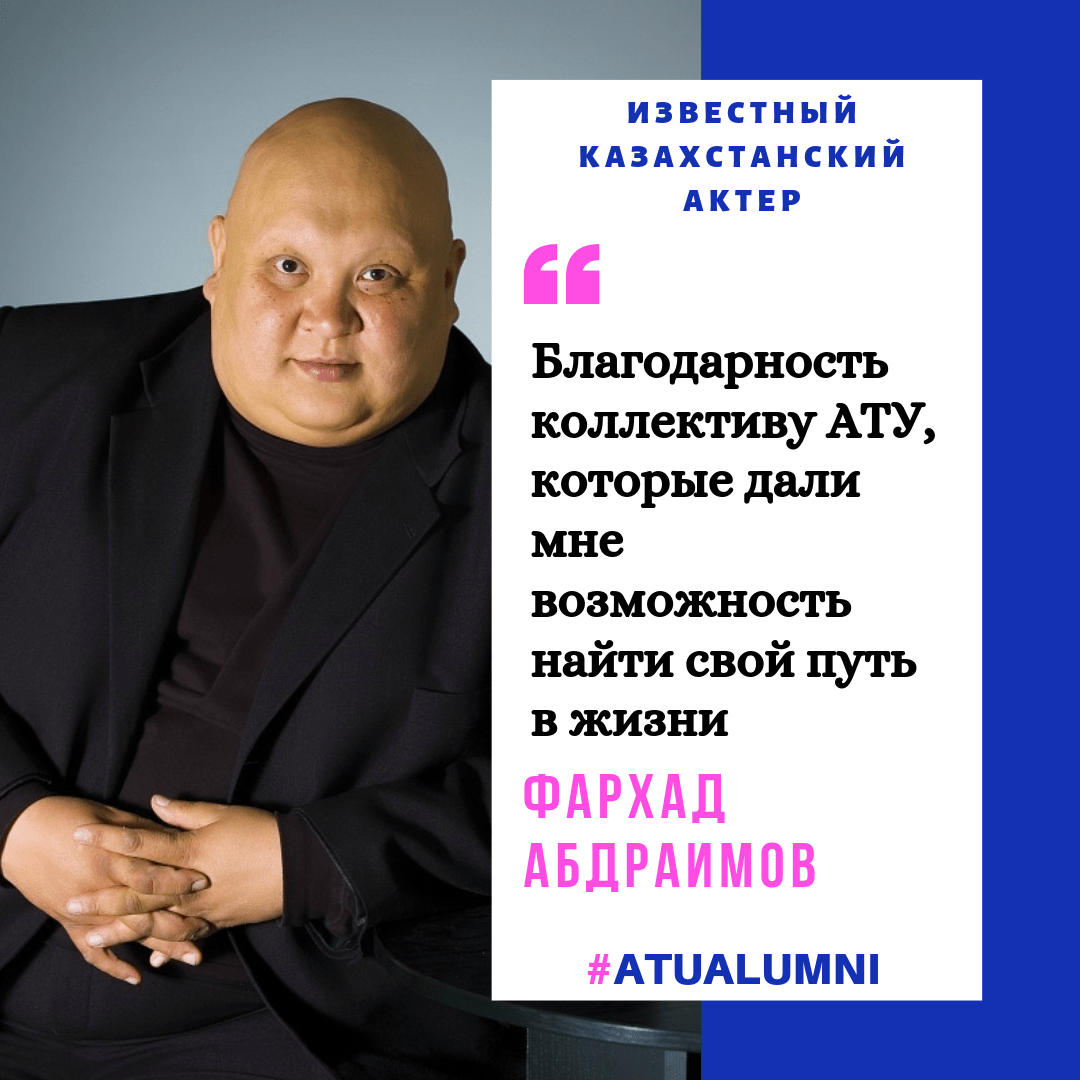 Kazakh actor Farhad Abdraimov: "I want to express my deep gratitude to the staff of the Almaty Technological University for the fundamental knowledge that gave me the opportunity to find my way in life, as well as make a modest contribution to the development of my native republic!"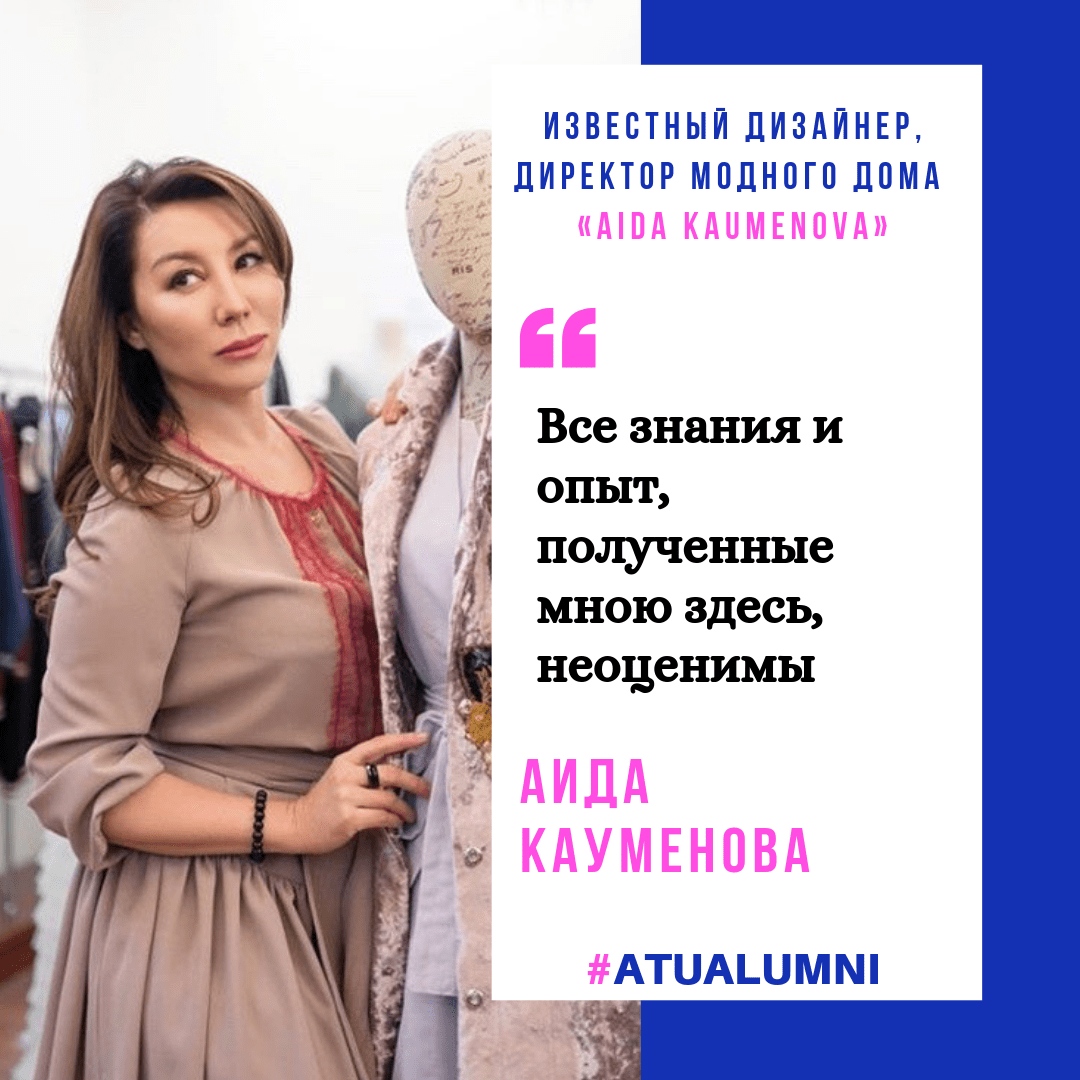 Designer, director of the fashion house "Aida KaumeNova" Aida Kaumenova: "The knowledge that is given here is very deep and vast, and ATU itself is literally the only university where the technical and creative aspects of the process are so closely related. All the knowledge and experience I have gained here is invaluable."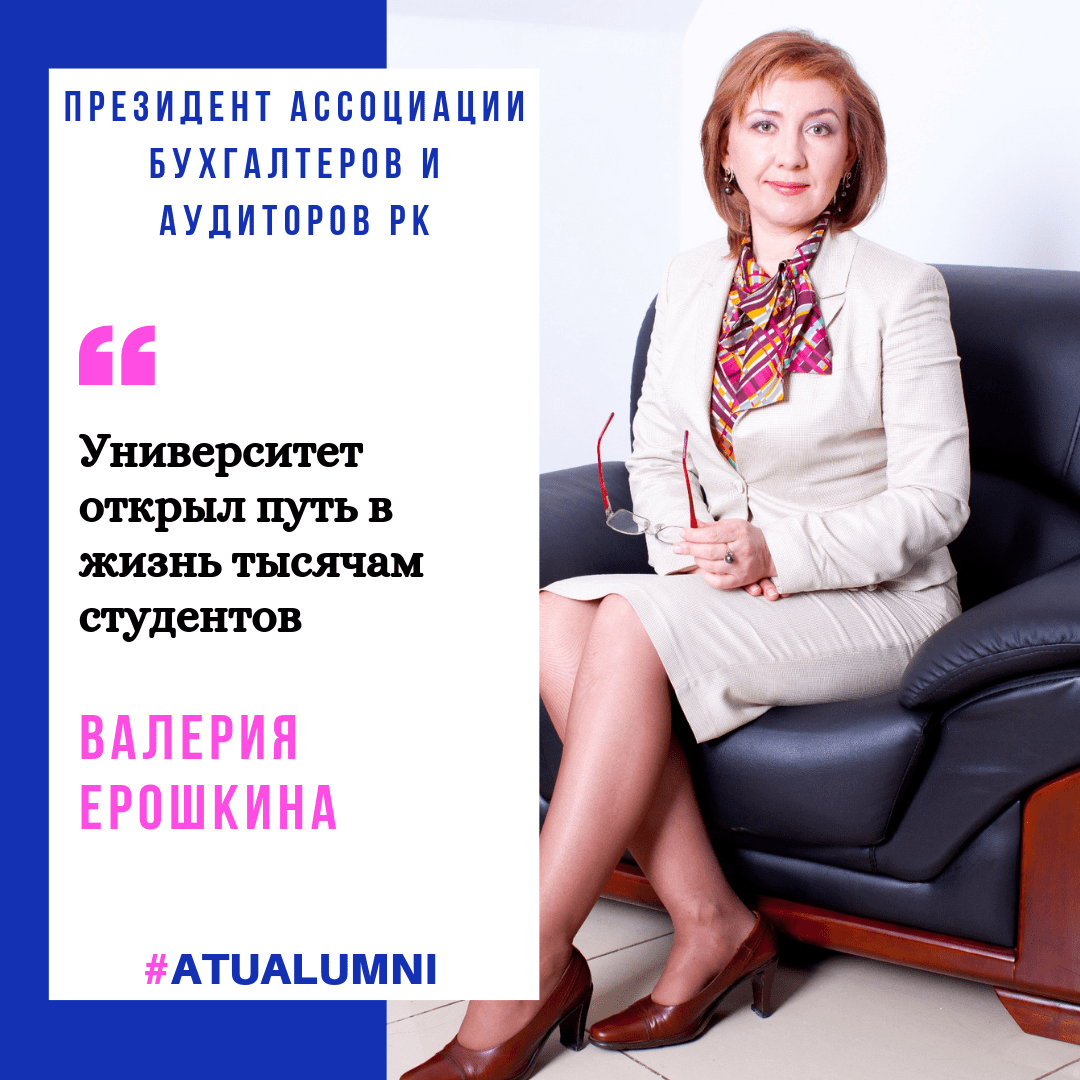 President of the Association of Accountants and Auditors of the Republic of Kazakhstan Valeria Eroshkina: "ATU has a long successful history. The university has opened the door to the lives of thousands of students. The experience and talent of teachers, an attentive attitude to student learning, loyalty to traditions – all this largely determined my life path and the fate of many graduates."
Director of the Almaty branch of Efes Kazakhstan JSC Stanislav Verish: "I would like to thank the Almaty University of Technology for the knowledge gained during the training, as well as to note the strong teaching staff. Also addressing students I would like to say, be open to new knowledge and skills, try to take everything from life, never stop there and remember that everything in life can be achieved thanks to perseverance and desire."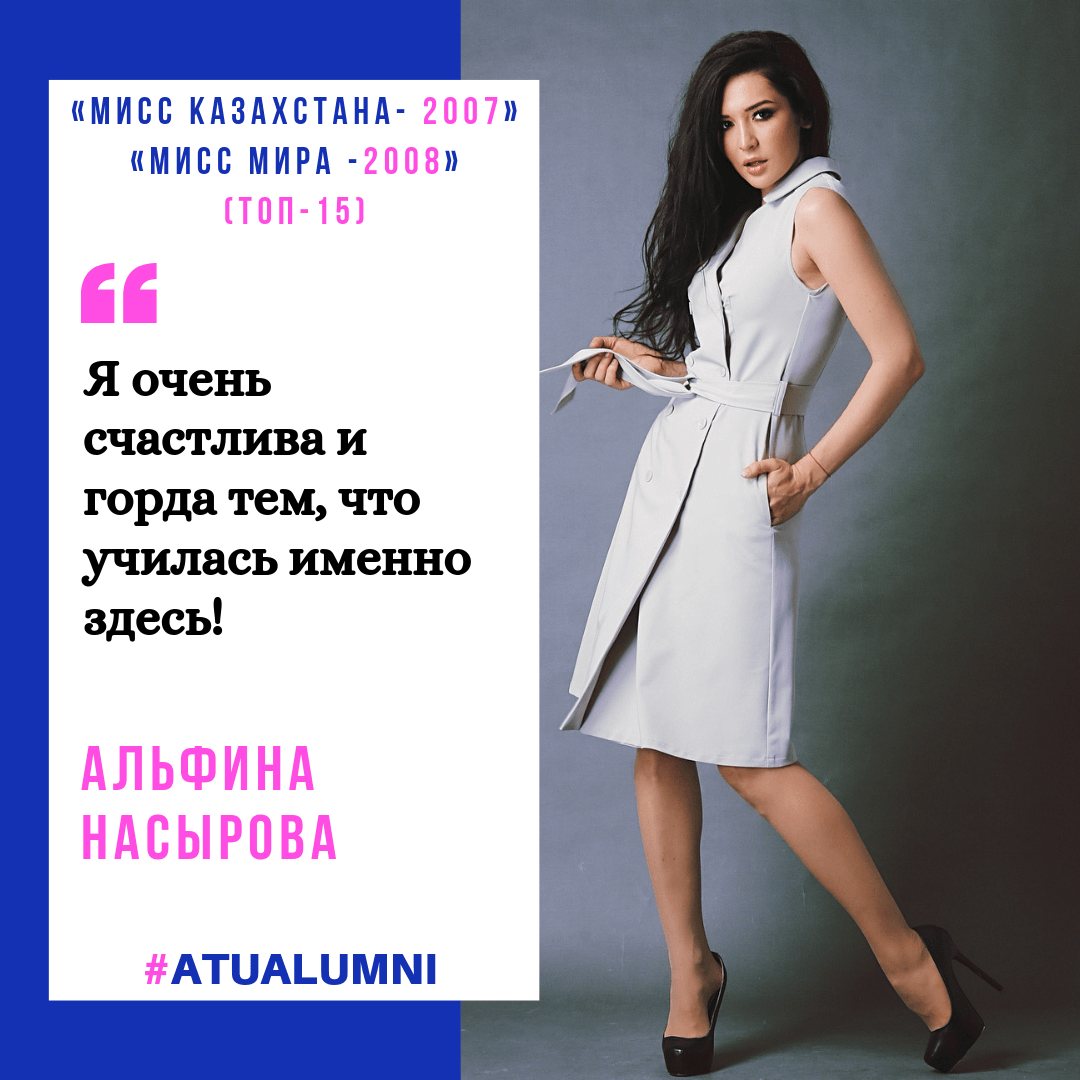 "Miss Kazakhstan – 2007", "Miss World – 2008" (entered the top 15), the fourth vice-miss "Miss Global International 2011" Alfina Nasyrova: "I am grateful to Almaty Technological University for work and good advice. Thank you for your kind parting words, sincere experiences, quality education and strong faith in my success! I am very happy and proud that I studied here!"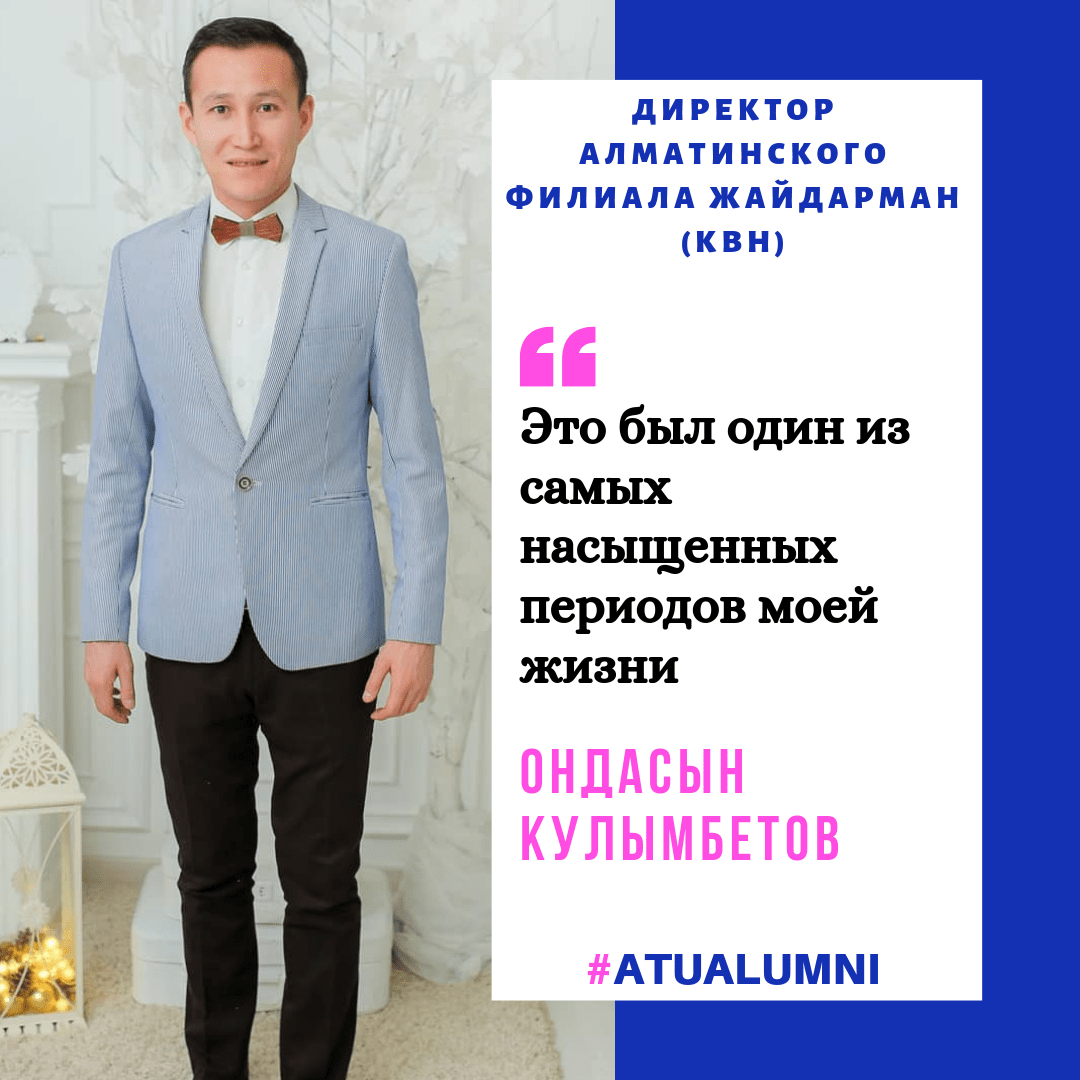 Director of the Almaty branch Zhaidarman (KVN) Ondasyn Kulymbetov: "Initially, I came to the Almaty Technological University on the recommendations of classmates who were already studying here. I received knowledge at ATU and lived in a hostel, and this was one of the most intense periods of my life. I never had to regret my choice."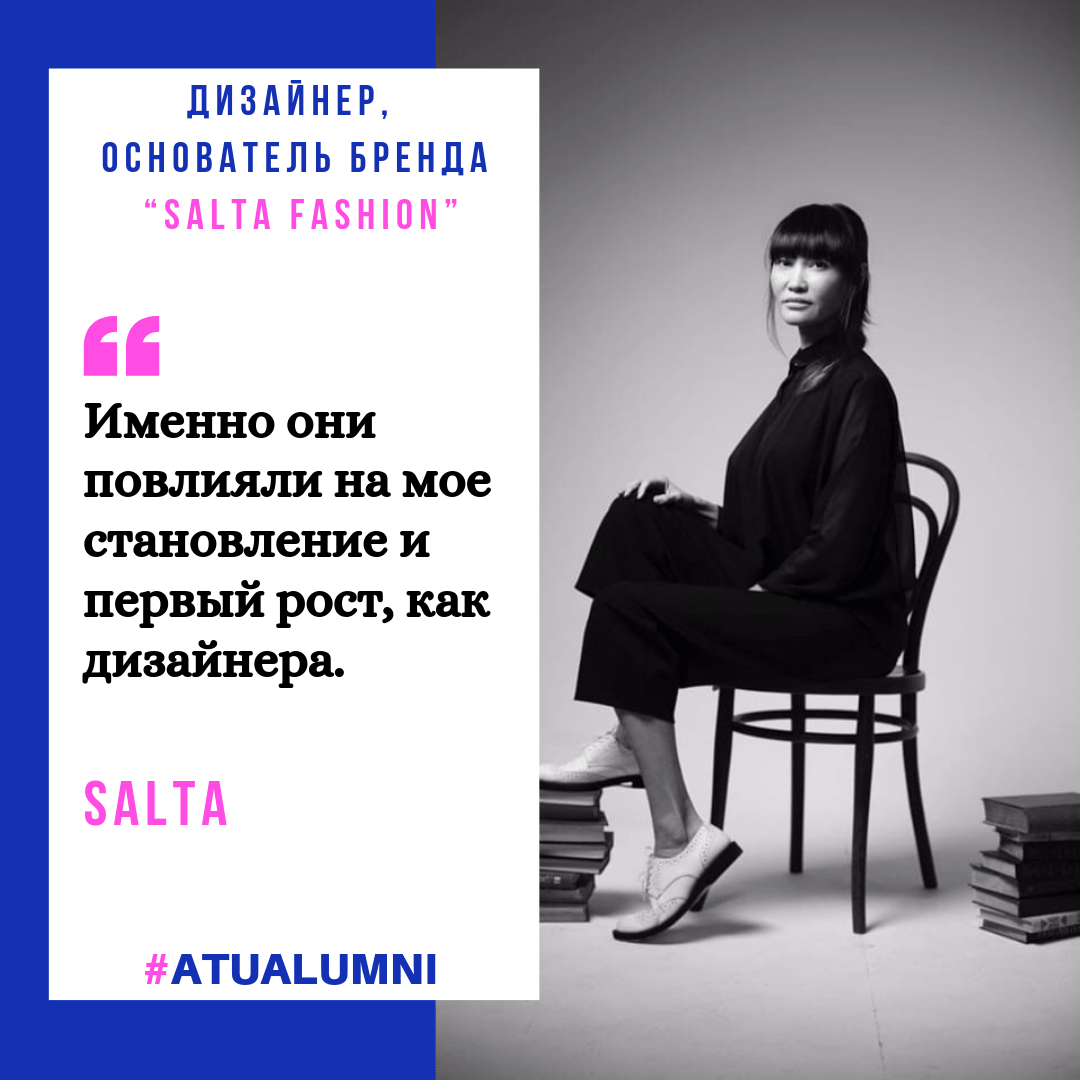 Designer, founder of the Salta fashion brand Salta: "I take this opportunity to express my deep gratitude to the former rector, now President of ATU Kuralbek Sadibaevich and former head of the department Murat Myrze for the support that they gave us as students and the freedom that they gave us. Thanks to them, we had the opportunity to create student collections, participate in design competitions and festivals. It was they who influenced my formation and first growth as a designer."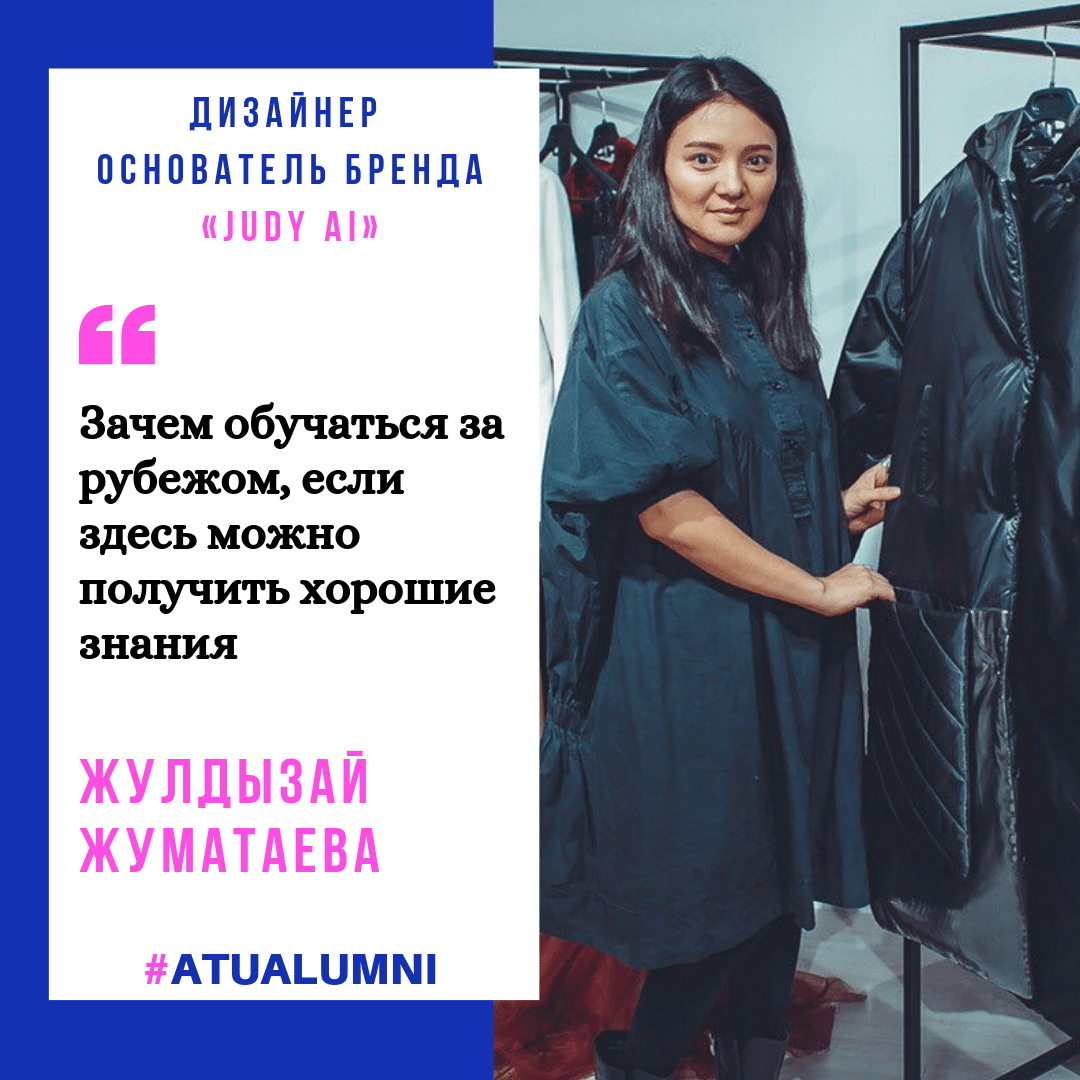 Designer, founder of the Judy Ai brand, a regular participant in the KFW fashion show Zhuldyzai Zhumataeva: "I am very proud that I studied at ATU. We are among the most powerful universities in the country. Why study abroad if you can get good knowledge when there are such teachers?"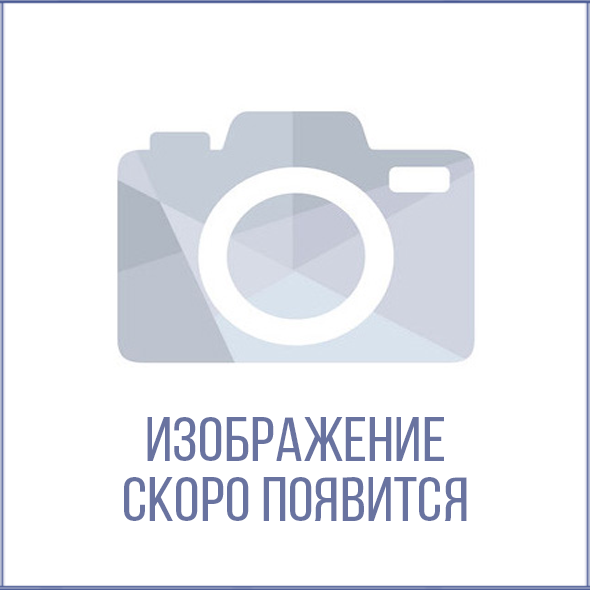 Инженер строительной компании «Есиль-2008» Таипов Пархатжан Пулатович: «Низкий поклон коллективу АТУ, давшее знание, разбивающий любой гранит. Спасибо АТУ — с тобой по жизни легко я иду!!!!».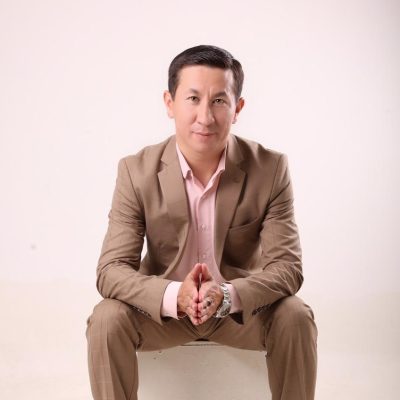 Маметеков Таңат Кемелханұлы «Рахмет», «Гранд тау» мейрамханаларының негізін қалаушы ресторатор: «Мен Алматы технологиялық университетінің түлегімін. АТУ — ұжымына маған өмірде өз жолымды табуға, тұлға болып қалыптасуыма үлес қосқаны үшін зор алғыс білдіргім келеді. Қазіргі заман талабына сай біздің елдегі ең мықты техникалық құрылғылармен жабдықталған, базалық теориялық жағынан білім беретін университеттердің қатарында. Сол себепті АТУ университетін таңдасаңыздар, болашақта бесаспап маман иесі болып шығуларыңыз әбден мүмкін!»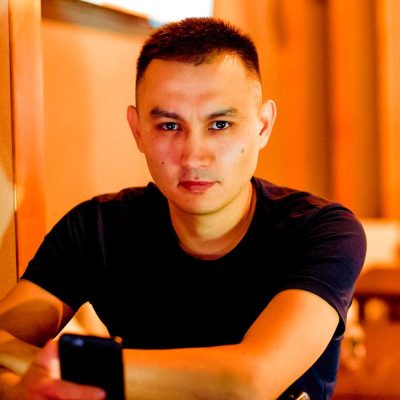 Ресторатор, директор ТОО «KOKON GROUP», основатель проектов Kokon Bar, Villaggio, ZTB Gastro Bar Абиев Жарас: «Хочу поблагодарить преподавателей АТУ, за те знания и навыки, которые я получил в стенах университета. Они легли фундаментом в моем становлении как личности, так и руководителя. И в итоге я смог запустить несколько успешных проектов».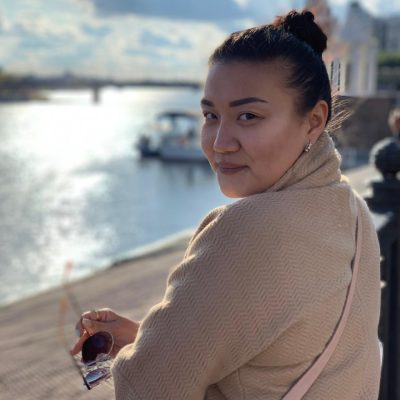 Директор ТОО Центр технического регулирования и метрологии — Кемербекова Алия: «Я закончила АТУ в 2001 году, получила знания по товароведению и экспертизы продовольственных товаров. Все те знания, которые вложили в меня преподаватели АТУ очень пригодились в дальнейшей моей карьере. И я могу смело утверждать, что второе высшее образование – магистратуру, в последующем и докторантуру, я намерена получать только в АТУ».